About Angie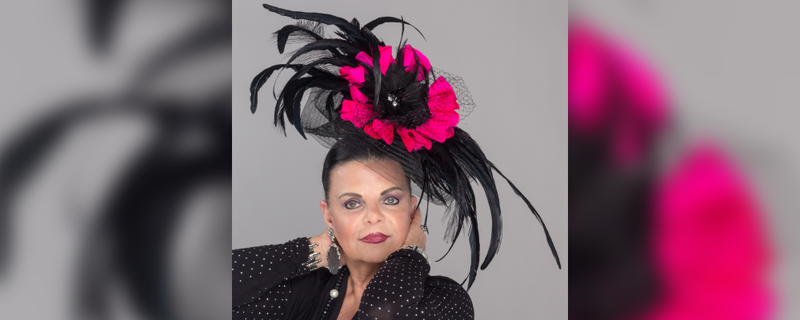 Angie Schultz, International Hat Designer to the Stars
I believe that anyone can find their purpose in life when they start paying attention to how they feel. In my case, I discovered that my passion in designing hats has taken my life to a whole different level. This is where my most authentic self is found, and I felt a sense of belongingness and purpose.
Inspired by the femininity that resides within women, I design my hats to be fun and stylish. Most of all, my goal is to empower women and encourage them to be confident and fearless. You can be sure that each hat I design is one of a kind. I love what I do, and it shows in my work.
Why Hats?
Everyone can wear one! All you have to do is find the style that feels right for you. It adds a certain charm to your overall look. I myself wear one every day. The right hat will make you stand out and express your style. That's why I named my company Attitudes by Angie. MY HATS ROAR WITH SOPHISTICATION.
The Story Behind My Purpose
I got tired of wearing plain baseball caps, so this inspired me to start the process of hat designing.
Today, Attitudes by Angie has been successfully in business for more than 20 years. I still feel passionate about my craft despite all the years that have passed. I continue to provide unique items to women around the globe.
Dare to Dream Big
Doing what I love makes me feel more alive and grounded—and I want the same for you. I hope my story inspires you to find your passion. Confess over your life what you want and just go for it! It's time to shine your light and strut your stuff.